Be one of the first to try this NEW release apple which holds the Guinness World Record for the world's loudest crunch!
About
Let your tastebuds tango.
We're excited to release our newest apple – SweeTango®.⁠ The SweeTango® apple is well known in Europe and America, however, Montague brings it to you exclusively in Australia. SweeTango® apples are handpicked from Australian orchards and feature a pink blush colour over a yellow breaking background.
Handle me carefully
As this apple is a new variety, the trees are still young so the fruit produced can be prone to bruising, therefore the apples should be handled with care, much like you would with stone fruit. But don't be concerned about a few marks on the fruit, as these apples are full of flavour and hold a big crunch!
Flavour
SweeTango® apples are crisp and sweet, with a lovely touch of citrus and honey.
SweeTango® apples offer a zesty interesting balance of flavours between sweet and tang.
Texture
SweeTango® is the lightest of all our apples, so is more delicate and needs to be handled as you would with stone fruit.
Its unique texture is firm but not dense, and its crunch is the loudest in the apple world.
Seasonality
Around for only a short period of the year, SweeTango® apples are available between February and March, making them the first apple harvested of the season.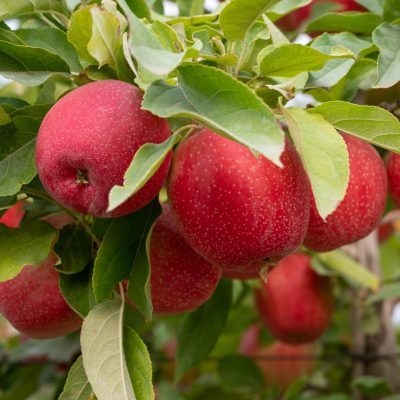 Growers
Our Australian grown SweeTango® apples grow best in regions with rich soil, high rainfall and summer sunshine, making the Yarra Valley, Gippsland, Harcourt and Shepparton areas perfect locations for us to grow SweeTango® apples.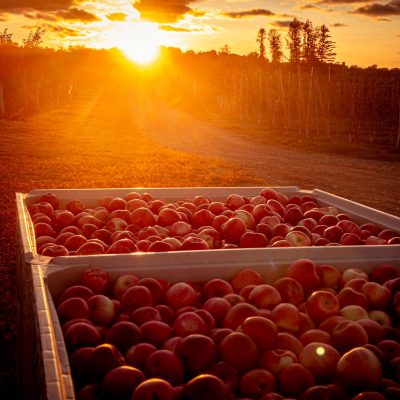 Where to Buy
SweeTango® apples are available at Costco, selected independent greengrocers, and Bill's Orchard Gate at The Orchard – keep an eye out for the mint coloured sticker in the premium fruit section of your nearest store.
Make sure you follow our social media channels @montagueofficial for the latest news and announcements when SweeTango® is in season.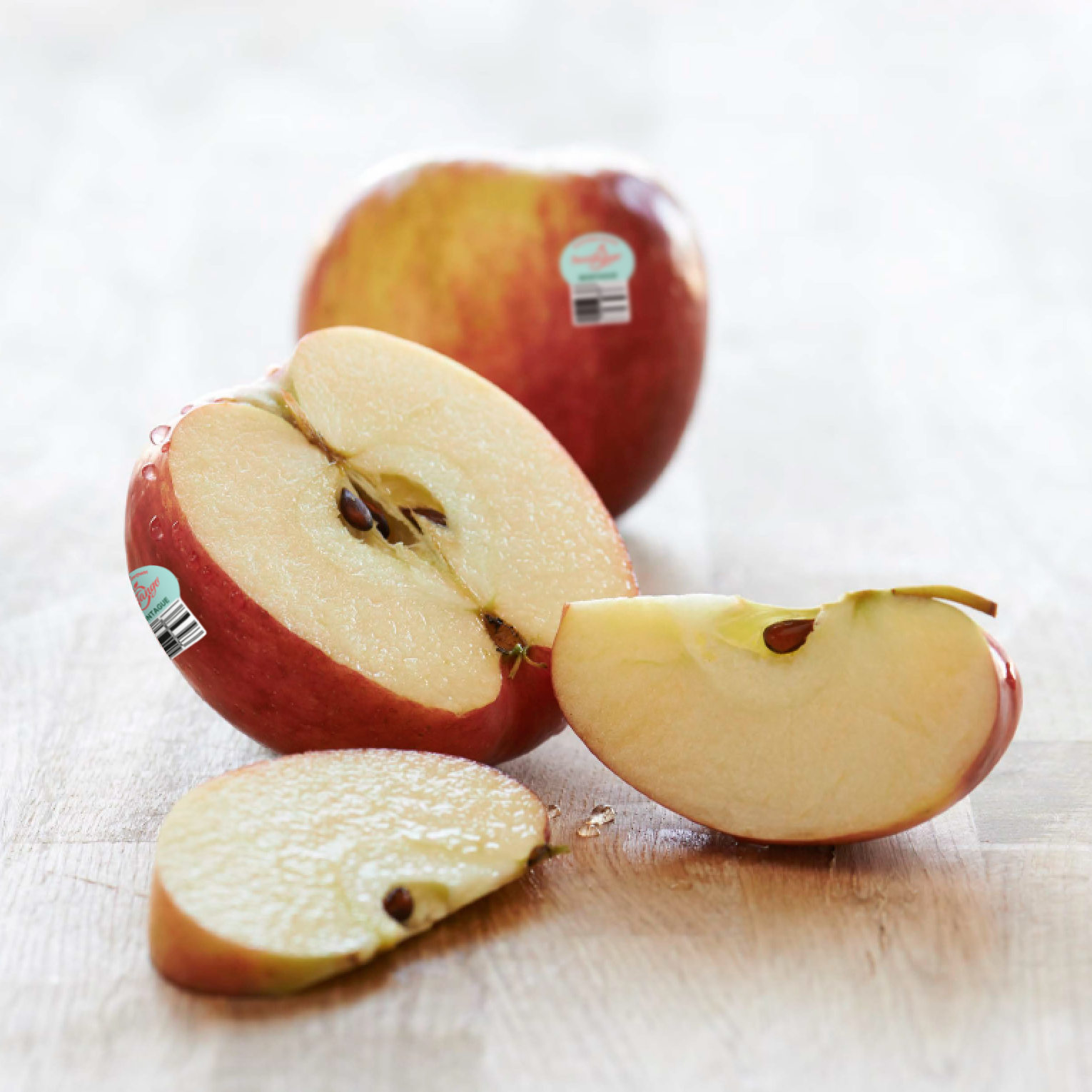 Delicious Recipes
envy™ apple and tuna tartar with dill & chive oil and macadamia cream
Kissabel® Queen of Puddings
Cheesy JAZZ™ Apple & Caramelised Onion Tart (Vegetarian)
Ambrosia™ Apple & Honey Salsa with Grilled Haloumi